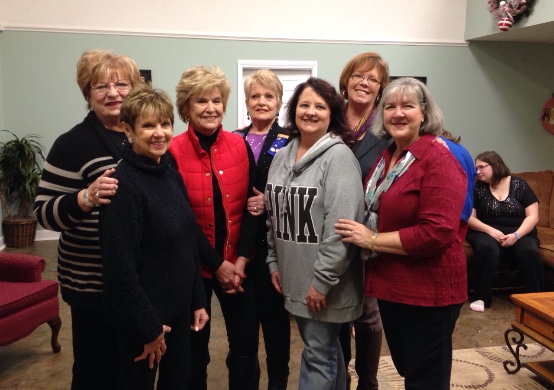 December 2014 Pictured: Agnes Sebesta, Lynda Krysl, Nita McCain, Bobby Platt, Havenwood's Debbie Martin, Peggy Rosenthal and Gay Kiker. Debbie Martin, will join us on Jan. 20th to tell us more about their program

Altrusa members went to Havenwood, in Bentonville, on December 22, 2014, to deliver 60 adult books and 65 children's books as part of their ongoing literacy projects.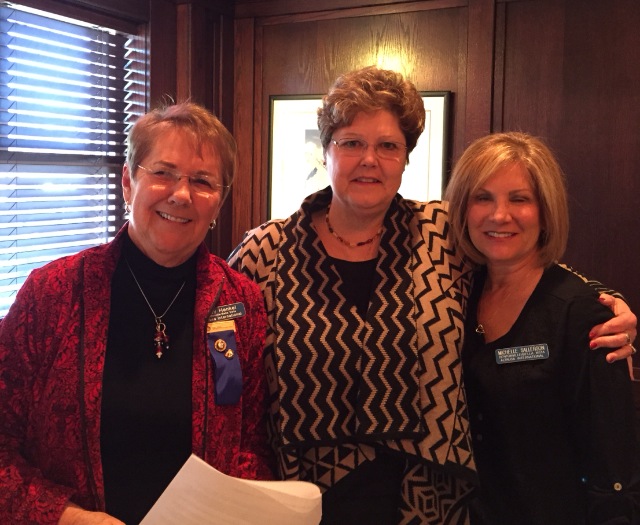 December 2014 President Katy Henkel, Jenny Montgomery, Jenny's sponsor Michelle Sallerson.

The topic of the Initiation of Jenny Montgomery was " Let your Light Shine." President Katy Henkel described how we need all types of lights in our Altrusa group. Among them; a Clear Bulb representing Knowledge and how we can serve in Altrusa. The Christmas Lights represent a group of lights working together. Even when one light goes out, the rest continue working as an Altrusa team.